Tool Design & Engineering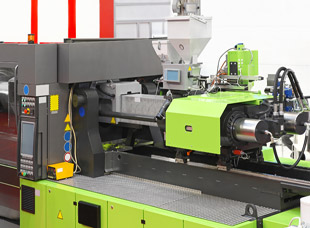 As a complete solutions provider, Reube's Plastics Company, Inc. offers a full suite of tool design, engineering, and fabrication services. Our multi-disciplined engineering team utilizes integrated CAD/CAM software to expedite the design, evaluation, and revision process and ensure optimum part manufacturability. In addition to high-integrity injection molds, we design and build all types of molds: hot runner, sub-gated, and hot-sprue. We also have inspection gauges and fixtures for automated assembly equipment.
The accumulated knowledge and experience of our toolmakers, combined with our cutting edge machinery, enables us to fabricate precision dies and tooling that performs consistently and reliably over the entire product lifecycle. Materials of construction include aluminum, tool steel, and stainless steel, and are matched to the anticipated number of press or assembly cycles. We have extensive experience in a diverse range of industries, follow an ISO-compliant process to deliver turnkey tooling packages, and offer ongoing technical support as well as comprehensive tool history documentation. We also have a network of partners we use when deadlines are tight or budgets call for a flexible solution.
The table below provides additional detail on our tool design and engineering services. If you are interested in learning more, contact us today.
Tool Design & Engineering Highlights
General Capabilities

Analysis
Blister Carding
Building
Consultation
CAD Modeling (2-D, 3-D)
Design
Engineering

Inspection
Material Consulting
Prototypes
Testing
Tool History Documentation
Tool Design Engineering
Technical Support
Tooling

Checking Fixtures
Welding Fixtures
Inspection Gauges/Fixtures

Assembly Fixtures
Welding Fixtures
Automation Equipment
Machine Capability

Milling
Drilling
Boring
Turning:

Contour Turning
Form Turning
Taper Turning
Straight Turning

Threading Tapping
Thread Milling

Internal Forming
Knurling
Gear Hobbing
Broaching
Counterboring
Countersinking
Pocketing
Profiling
Reaming
Spline
Parting/Cutting
Facing

Material Applications

Aluminum
P-20 Steel

Stainless Steel
Additional Services

Assembly
Auto Bagging
Bar Coding
Blister Packaging

Inspection
Repairing
Special Packaging
Production Volume

Specialty Production Shop
Prototype
Low Volume
Small Run

High Volume
Large Run
Long Run
Large Scale Production Volume Run
Typical Lead Times Available

Quoted on job by job basis
Emergency services available

Rush Services Available
Additional Information
Industry Focus

Automotive
Oil & Gas
Appliances
US Government
Medical
Aerospace
Electronics
Sporting Goods
Utilities

Furniture
Pumps
Cosmetic
Marine
OEM
Business Equipment
Material Handling

Industry Standards

ISO 9001:2008 Compliant
File Formats

PDF
STEP, IGES

CAD