Plastic Injection Molding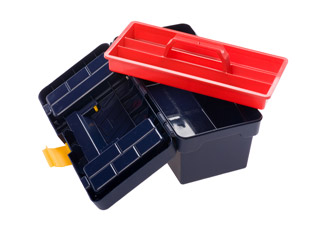 Family owned and operated since 1969, Reube's Plastics Company, Inc. injection molding services combine in-depth expertise with cutting-edge technology to deliver exceptional quality components manufactured according to your most challenging specifications. Our large, climate controlled facility houses some of the most versatile plastic-injection technology available today, including up to 1,100 ton molding presses with 1 oz. to 250 oz. shot capacity. We are capable of molding small to large size multi-component parts at very favorable prices.
Our dedicated engineering department anticipates design and quality challenges and will intelligently guide you through the material selection process. We work with both hard and soft touch commodity and engineering materials, and help you choose one that reduces manufacturing costs while enhancing product performance. All tooling is designed by a team of high-caliber, technically agile mold makers with demonstrated expertise at their craft. We also offer a diverse range of support services, including bagging, hot stamping, inserting, and assembly to provide you with the convenience and economic advantage of using a single source of supply.
We are ISO 9001:2008 compliant and offer personalized customer service, just-in-time deliveries, and industry-leading on-time performance. Additional information about our plastic injection molding services can be found in the table below, and you can contact us at any time to discuss your next project.
Plastic Injection Molding Highlights
General Capabilities

CAD Modeling (2-D, 3-D)
Design
Engineering
Just-in Time Delivery

Mold Building and Repairing
Material Selection
Prototypes
Testing
Product Capabilities

Small Parts
Medium Parts
Large Components

High Pressure Structural Foam
Over Molding
Material

ABS
Acrylic
Acetals
EVA
HDPE/ LDPE
Noryl
Nylon
Polycarb/ Laxan
Polyester/ Hytrel

Polyurethane
Polypro/ Homo/ Copo/Glassfilled
Polystyrene/ HIPS/ Crystal
PVC/CPVC/Flexible
SAN
TPE
Foaming Agents
All Engineer and Commodity plastic Grades
Clamping Force

30Min tons

1100Max tons
Shot Size
The maximum weight of plastic that can be displaced or injected by a single injection stroke. Generally expressed as ounces of polystyrene.

1Min oz

250Maxoz
Additional Services

Engineering
Customer Service
Mold Making
Product Development
Insert Molding
Bagging
Hot Stamping

Painting
Rapid Prototyping
Tooling
Evaluation/Analysis
Assembly
Fragranced Molding
Flavored Molding
Lead Time

Typically 2 Weeks
Quoted on job by job basis

Emergency services available
Rush Services Available
Production Volume

Specialty Production Shop
Prototype
Low Volume
Small Run

High Volume
Large Run
Long Run
Large Scale Production Volume Run
Additional Information
Industry Focus

Automotive
Oil & Gas
Appliances
US Government
Medical
Aerospace
Electronics
Sporting Goods

Utilities
Furniture
Pumps
Cosmetic
Marine
OEM
Business Equipment
Material Handling
Industry Standards

ISO 9001:2008 Compliant
File Formats

PDF
STEP, IGES

CAD